APIPA 2016 Conference Instructors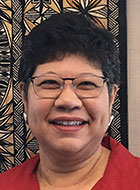 Diane Arakaki
Ms. Arakaki is the Chief Financial Officer of the Honolulu Authority for Rapid Transportation (HART) that is currently constructing the largest capital rail project in the U.S--$6.5 billion.
While at HART, Diane created and developed the financial team and functions including capital and operational budgeting, financial accounting and reporting, and internal controls of a brand new agency. She also improved its financial, debt financing and operations and maintenance planning, and implemented an Owner Controlled Insurance Program (OCIP).
Diane also coordinated all external audits of HART—financial, performance, and federal.
Ms. Arakaki has over thirty (30) years experience working in and for the public sector at the federal, state, city, and special district government levels.
Prior to joining HART, she held similar positions with the regional transportation and land use planning agency in the Portland, Oregon metropolitan area; the Portland Development Commission (an urban redevelopment and transit oriented development agency); the Oregon State Department of Transportation, and Washington County, Oregon.
Diane has also been with Ernst & Young in Los Angeles, the City of Santa Monica, California, federal agencies in Washington, D.C., and the Port Authority of New York and New Jersey.
She has a Masters degree from the University of Southern California in Public Administration specializing in Intergovernmental Management and Finance, and a Bachelors degree from Pitzer College in Claremont, California.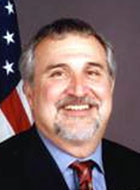 Bruce Crandlemire
In the course of his 44-year career, Bruce N. Crandlemire has held several executive positions in the Federal Inspector General community and the Federal Housing Finance Agency. He was a Certified Public Accountant licensed in the State of Virginia (1984-2013).
In January 2011, Mr. Crandlemire was appointed as an Executive Advisor to the Director of the Federal Housing Finance Agency. In July 2014, Mr. Crandlemire resigned and returned to full-time retirement.
Prior to his work at the Federal Housing Finance Agency, he was designated the Acting Inspector General at the U.S. Agency for International Development (USAID) on May 4, 2005. (Retired October 3, 2005). In this position he directed world-wide audit and investigation activities covering five Government Agencies and Corporations totaling annual appropriations of over $15 billion. USAID is a Federal agency that administers economic and humanitarian assistance worldwide. The USAID Office of Inspector General (OIG) had responsibility for the Millennium Challenge Corporation (MCC), the African Development Foundation (ADF), the Inter-American Foundation (IAF), and the Overseas Private Investment Corporation (OPIC).
Crandlemire joined USAID in 1988. He was named Assistant Inspector General for Audit in 2002. In that position he was responsible for all audit operations including auditing agency financial statements and advising on financial auditing issues. Prior to that position he served as the Deputy Assistant Inspector General for Audit from 1999-2002; Director of Financial Audits from 1995-1999; Deputy Director of Policy, Planning, and Oversight, and Director of Information Technology and Special Audits from 1988-1995.
Before joining USAID, Crandlemire served for eight years as an Audit Manager at the U.S. Department of Transportation's OIG in Washington, D.C. He held several audit positions in the headquarters of the U.S. Department of Health and Human Service Office of Child Support Enforcement 1978 to 1980. He worked at the General Accounting Office in Washington, D.C. and Norfolk, Virginia between 1973 and 1978.
Crandlemire holds a Baccalaureate Degree in Business Administration from Creighton University in Omaha, Nebraska. He has attended the Federal Executive Institute. He is a member of the American Institute of Certified Public Accountants.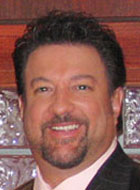 Frank Crawford
Frank Crawford is President of Crawford & Associates, P.C., Certified Public Accountants. Crawford & Associates is a 16-person firm with its lead office located in Oklahoma City, Oklahoma. The firm specializes in providing auditing, consulting and accounting services solely to state and local governmental entities. Crawford & Associates has performed over 700 financial statement audits and financial related audits, along with a variety of other services including GASB 34 implementation plans, fraud investigations, internal control analysis, accounting policy and procedure development, contract internal auditing, quality assurance reviews, training, fixed asset record development and expert witness testimony in litigation and labor arbitration matters.
Mr. Crawford is currently the Chair of the Oklahoma Society of CPAs Government Accounting and Auditing Committee and has also been involved in a number of AICPA committees and task forces as they relate to governmental accounting and auditing, including the former AICPA Governmental Accounting and Auditing Committee, the current AICPA Government and Not-For-Profit Expert Panel and AICPA Audit Guide Revision Task Force.
Mr. Crawford is also currently the Chair of the AICPA's GASB Liaison Task Force, an appointed group of seven individuals designated by the AICPA to interact with the Board during the accounting standard-setting process.
Mr. Crawford was also a member of the GASB's advisory group for the first Implementation Guide of Statement 34, and has already assisted and audited several local governments that implemented Statement 34 as far back as June 30, 1999. In addition, Mr. Crawford, at the request of the Graduate School, USDA's Pacific Islands Training Initiative, recently developed GASB 34 implementation plans for many of the U.S. territories, commonwealths, and Freely Associated States including Guam, Guam, the U.S. Virgin Islands, the Commonwealth of the Northern Mariana Islands, the Republic of Palau, the Republic of the Marshall Islands, and the Federated States of Micronesia.
Mr. Crawford is a frequent lecturer, trainer and discussion leader for numerous groups, firms, and State Societies, and has appeared in several AICPA continuing professional education videos and live satellite broadcasts related to governmental accounting and auditing.
Commonly known as Frankie to clients, friends and family, Mr. Crawford has two children, 11 year-old daughter Madison and 6 year-old son Blake, and also has the good fortune to be married to Cindy Crawford.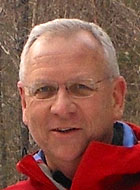 David R. Hancox
Dave is the CEO of his company that provides advisory and management services to government and private sector organizations. His focus is on the right control systems that make for highly effective management performance.
He is the former Director of State Audits in the Division of State Government Accountability in the NYS Comptroller's Office. With more than 36-years of audit experience, he transformed many of the audit functions within the office to a modern, risk-based approach, using the latest audit and data analysis and mining techniques to find fraud, waste, and improper transactions. Using these more modern techniques, the Medicaid auditors in the State Comptroller's Office were able to find close to $2 billion in improper payments.
He is co-author of two books: Government Performance Audit in Action (the 4th edition was published in 2014) and State and Local Government, Program Control and Audit: Handbook for Managers and Auditors. He is on the faculty of Siena College and The Graduate School's Government Audit Training Institute in Washington DC.
He is an international speaker and in frequent demand in the government audit and financial management community on audit and management-related topics. He is past regional vice president of the Association of Government Accountants and a past president of the New York Capital Chapter of that organization. He is a former member of the Financial Management Standards Board Committee. He is also past president of the Albany Chapter of the Institute of Internal Auditors and a past member of the International Government Relations Committee and the Emerging Issues Committee. Dave contributes articles to various professional journals that challenge the traditional audit approaches that have failed to find the frauds in major organizations. He's listed in Marquis's Who's Who in the World, Who's Who in America and Who's Who in the East. He is a Certified Internal Auditor and a Certified Government Financial Manager.
In 2005 and 2015, Dave was selected as the Educator of the Year and in 2007 he received the National President's Award from the Association of Government Accountants.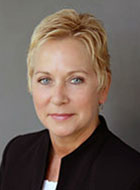 Mary Kendall
Mary Kendall spent much of her career as an attorney for Federal law enforcement programs and as a State and Federal prosecutor. She joined the Federal workforce in 1986 as an attorney for the Environmental Protection Agency's Office of General Counsel. In 1990, she transferred to EPA's Office of Criminal Enforcement, where she served for 9 years.
Mary became Deputy Inspector General at the Department of the Interior in the fall of 1999. She has been serving as the head (as Acting IG and Deputy) of the Office of Inspector General since February 2007.
Mary played an instrumental role in transforming the Office of Inspector General into an innovative organization dedicated to being the independent, objective broker of choice.
The OIG is an oversight organization responsible to the American people, the Secretary, and Congress. The OIG abides by the highest ethical standards and has the courage to tell its customers and stakeholders what they need to know and not just what they wish to hear. OIG core values help fulfill its mission and maintain its high ethical standards: placing the highest value on objectivity and independence to ensure integrity in its workforce and products; striving for continuous improvement; and believing in the limitless potential of its employees.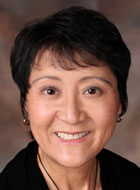 Jeanne Yamamura
Dr. Yamamura brings to APIPA more than thirty years of experience in industry and academia. She is licensed as a CPA in California and Nevada. She began as an auditor with Peat, Marwick, Mitchell & Co. (now KPMG) in San Francisco, California, and moved on to work as an Audit Manager for Touche Ross & Co. in the Commonwealth of the N. Marianas. She provided internal audit services for county government and for an international financial services company. She has also worked in a variety of positions ranging from Assistant Controller to Vice President of Finance in the savings and loan industry.
Following the completion of her doctoral studies at WSU, Dr. Yamamura taught accounting information systems and auditing at the University of Nevada Reno (UNR). In 2005, she served as Chairman of the Nevada Society of CPAs, the first academic to hold the position in the organization's 58-year history. In recent years, she has been providing training to island governments throughout Micronesia and the Virgin Islands, teaching students in a sustainable MBA program, and developing content for online MBA programs.
She has written articles appearing in the Journal of Accountancy, the CPA Journal, and the Internal Auditor as well as numerous academic journals. Her research focuses on the management of professionals and includes examination of factors impacting ethical judgments as well as the impact of cultural differences.
Dr. Yamamura received a Master of International Management from Thunderbird, American Graduate School of International Management in Glendale, Arizona, and a Ph.D. in Business Administration – Accounting from Washington State University in Pullman, Washington.